Ever Considered a Post-Graduate Certificate?
16 September 2010
17 Comments
By Candice Bromfield
"I've graduated with my undergraduate degree. I can finally land my dream job!"
Sound familiar? Of course it does! Once upon a time, pursuing a degree was something big. If you studied hard and maintained good grades, a degree was your passport to securing a top job. When I was in high school– not that long ago– I thought that once I had my Honours Bachelor of Arts in Communication Studies, employers would be lined up outside my door to offer me a job. What a flawed thought!
Nowadays, having a degree is almost comparable to finishing high school and with the severe financial crisis and enormous changes in the workforce, grads have to find alternative ways of making themselves more marketable.  All of a sudden that valuable investment starts to diminish in value. The result? An unnerving feeling of disempowerment, disenchantment, and disappointment; a natural jolt to the body!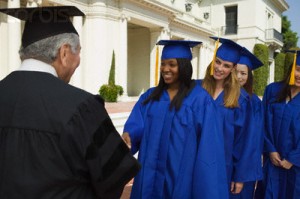 A CV full of university-acquired skills is no longer the deciding factor for today's recruiters, who can afford to be highly selective as they want to see work experience.
Upon completion of my degree, it dawned on me that there was a high chance I would remain unemployed, as my work experience was not enough. With that in mind, I enrolled in Sheridan's Corporate Communications post-graduate certificate program. I felt as though I needed to better equip myself, have the right skill set and confidence to step directly into the workplace. Though there were challenges and at times still are, I'd have to say it was a wise decision and by no means do I have any regrets.
My advice? Utilize all your resources and carefully consider your options. Ask yourself, how can I stand out? What can I do to fast track my employment chances? An eight month college post-grad certificate is a great option because there is an internship component, which allows you to gain hands on experience before entering the job market. Again, employers want to see work experience.
Here's why you should consider the program:
It has a practical orientation with real-life cases and assessment. In lieu of focusing on traditional exams, it is assessed through assignments which are directly relevant to your current career and existing projects.
You are at the greatest advantage when it comes to staying relevant in this constantly changing environment. With its small classroom size students will receive optimal teachings desired. Students attending these programs can feel relaxed and at home in a positive environment.
You can gain hands-on experience, build your portfolio, improve your teamwork skills and develop networks with people in the field compared to the theory gained from university. The professors are second-to-none and bring a wealth of knowledge and real-world experience to the program.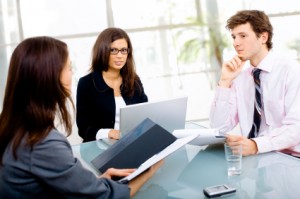 One should note that post-graduate programmes are not easy. In fact, they're quite demanding, fast-paced, intensive and require a major commitment of time. If this sounds like something you can do, a program like this is perfect. Rest assured, I'm by no means saying that a post-grad certificate will automatically guarantee employment.
More importantly, I'm not discounting the fact that you can get a job with only a degree (or even without). What I'm saying is the world has drastically changed and with high unemployment rates, specialising at post-graduate level can augment your skill set and make you a stronger job applicant. Opportunities are limitless. Make the best of it. Invest in your future.
Special contributor Candice Bromfield works as a Public Relations/Marketing Consultant, Freelance Writer and Event Host.  You can reach her at [email protected].
Related Articles: