Real women, real style — Belinda Barrocks
1 October 2010
16 Comments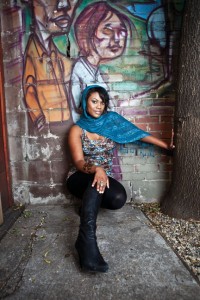 Belinda Barrocks, Global Chic
Occupation: photographer
Stats: Age 30, Size 8-10
Her style: Out of the box. I have a really unique background, so I try to make my style edgy and unique.
Inspired by: Culture. I like to wear things from different cultures and people. I get the opportunity to travel a lot, and I love to pull from different things that I see.
Her body image obstacles: As a teenager, I started to develop hips. I didn't know how to appreciate them because most of my friends didn't have hips. I wore baggy pants and shirts because I wanted to hide them. I'm comfortable with my body now but it took me a while to figure it out. I realized I needed to choose between either drowning myself with clothing or accentuating my hips with fashion.
On confidence: I stopped dressing for other people. When I started to dress for myself and appreciate what I saw in the mirror, everything changed. By accepting my body shape and buying the right type of clothing, I found that I started to love looking at myself in the mirror.
On changes in the fashion industry: I feel not many women can wear most of the high-fashion clothes that come out. Many of the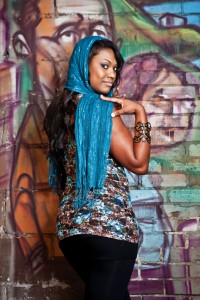 styles in Europe are catered to a certain type of shape. Not everyone in North America can wear European fashions. I love to look at magazines but then I take that and make it my own.
Shopping tips: Once you know what shape you are and what type of clothing you are comfortable wearing, embrace and love who you are. Consider doing a closet revamp, maybe you need a complete change. Bring a stylish friend to give you a second opinion. Oh, and try on clothing in the store! You need to know how it will look on you.
Secret style weapon: I love vests. They bring in my waist. I buy different colours and styles. A big part of my shape is embracing each angle of me. The vests change any look. They tailor a look without being obvious. I keep a vest or blazer in the car at all times!
Loves fashion because: It is what makes me who I am — my character, my enthusiasm.
_______________________________________________________________________________________________________
Befriend Sway on Facebook
Sway with us on Twitter
Related Articles:
No Related Articles currently available...