Michaëlle Jean begins UNESCO post
9 November 2010
107 views
No Comment
By Atkilt Geleta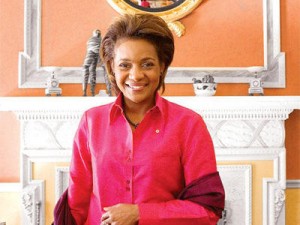 The former journalist and governor general has taken office as the United Nations Educational, Scientific and Cultural Organization's (UNESCO) Special Envoy to her native Haiti.
The charismatic Jean, who acquired a sort of international celebrity status as governor general, will face the daunting task of helping rebuild a Haiti that is still recovering from the January 12 earthquake.
Although UNESCO's headquarters are in Paris, Jean chose to remain in the capital, where the University of Ottawa offered her office space on its campus.
Jean was able to secure good relationships with world leaders through her travels as governor general.  She aims to use these connections to bring recovery issues in Haiti to light and coordinate sustainable, long-term aid programs.
Foremost on her agenda is rebuilding the country's academic infrastructure, of which an estimated 80 per cent was destroyed in the quake.  Thousands of teachers and students were killed, and 1.5 million Haitians continue to be denied schooling.
Youth make up more than half of Haiti's population.
Jean is optimistic that global leaders will continue to assist her homeland.   She offered, "As soon as my appointment was announced, many countries came to me and said 'We are really willing to support this endeavor'.  So I'm really confident.  There's no doubt that people will respond."
Born in Port-Au-Prince in 1957, Jean arrived in Canada as a refugee in 1968 and grew up in Thetford Mines, Quebec.  After completing university, she worked as a journalist with Radio-Canada and CBC, while doing charitable work to assist victims of domestic violence.  In 2005, with the recommendation of Prime Minister Paul Martin, she was appointed governor general by Elizabeth II, Queen of Canada.