Reema Major — 15 Going on 25
18 October 2010
One Comment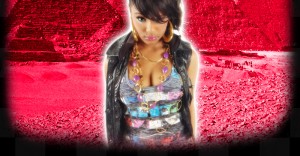 By Elysia Bryan
It is a good time to be a female emcee. With more and more women rapping and collaborating with high profile hip hop artists the bar is being set ever higher. Reema Major a.k.a. the illest kid knows this; she started out young.
In 2009 she released the single "Gucci Bag" which received regular rotation on the radio. This would be an incredible accomplishment for a lady twice her age, but Reema was only 15.
Born in Khartoum, Sudan she moved to Windsor and Kansas before settling in Toronto. The influence of her Arabic roots is heavy on her rhymes and in tracks like "Arabic Princess". This summer marked her first live performance at Toronto's popular Honey Jam -an artist showcase that brings together the best of Toronto's female, multicultural music contingent.She held her own in the company of some of the city's most exciting talent.
Reema broke ground again recording a Cypher for BET's website; the vids coincided with the 2010 Hip Hop awards. She is the only female featured and the youngest, but next to the boys she still stands perfectly coiffed and full of pretty swagger. The killer performance is already creating buzz on the web and is sure to get the young emcee the recognition she has been gearing up for.  Check out the video below.
Reema Major "15 Going on 25" the free mixtape is available for free download on datpiff.com.
_______________________________________________________________________________________________________
Befriend Sway on Facebook
Sway with us on Twitter
Related Articles: